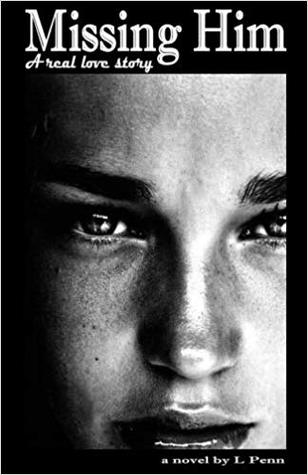 Title: Missing Him: A real love story
Author(s): Leah Penn
No. of pages: 317
Genre: Romance
Publication date: February 20th 2018
Date read: November 20th 2018
3/5 ★
---
Blurb
The much maligned and misjudged, Emery Pearson, sits facing prison therapist, Dr Susan James, in order to make a last ditch attempt to win her freedom after the chance of happiness with the only man she ever loved is cruelly cut short, in this roller-coaster tale of passion told through revealing flashbacks. Contains adult themes.
(Goodreads)
---
Review
* This book contains, besides adult themes, domestic abuse *
I had a kind of love-hate relationship with Missing Him. On the one hand I had a difficult time really getting into the story, because it was hopping from one thing to another; from a flashback to the present. Sometimes the timeline was a bit confusing, which made it hard for me to follow the story. The messy sentences and grammar errors made this even harder at times, but that's something I can get over quickly, as long as the story is gripping.
As you all may know: I love reading romances and erotica. However, the steamy scenes in this novel just weren't for me. Some of these scenes were just really weird and on the edge of uncomfortable when it comes to pain and putting things where they don't belong. But maybe that's just me! Besides me not liking these scenes in a satisfying way, I also thought they were quite random – sometimes it wasn't about sex at all and still it ended up in a sexual scene. Emery's therapist asks her the question I also wondered about: "Is everything about getting turned on with you? … Does it all have to end up around sex?" Personally, I don't believe sex is the most important part in a relationship and this is something that bothers me in some romance novels – it's all about lust and sex and I'm missing the deeper connection.
The love between Emery and Jack isn't what I would call "real, true love". I love my boyfriend so much and he means the world to me, so I could never physically and verbally hurt him like they hurt each other in this book. To me, it felt like the relationship between Emery and Jack was mostly physical and based on lust, rather than a deep connection based on truly knowing each other. Personally, I don't see domestic abuse and making up after through sex as "real love".
To end this review on a positive note, I really liked the suspense throughout the entire story. You know Emery is in prison for something she did to Jack, but you only get to know what that "something" is right at the end. That really was a big plus – I was never bored while reading Missing Him! Another plus was the actual ending. The ending made the difference of me rating the novel with three stars instead of two. It was original and I didn't see it coming at all. It also may have left me with a big lump in my throat.
* I was kindly sent an ecopy of this book in exchange for an honest review. All opinions are my own! Thank you Leah! *