Deze maand had ik eindelijk geld genoeg om een aantal boeken te kopen die al een tijdje op mijn verlanglijstje stonden! Maar goed, het is nu officieel: ik denk dat ik mezelf maar eens een book buying ban op moet gaan leggen, want dit loopt wel een beetje uit de hand. (book buying ban: ik mag even geen boeken meer kopen) Ik geloof dat ik ongeveer 25% van de boeken die in mijn boekenkast staan, nog niet heb gelezen. Oeps!
Terug naar het leuke nieuws, mijn nieuwe boeken!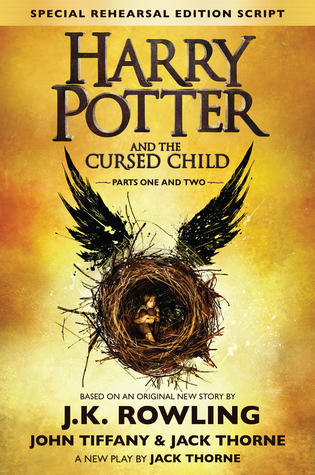 Harry Potter and the Cursed Child van J.K. Rowling
Fans van de magische wereld van Harry Potter konden hun geluk niet op toen het dan eindelijk 31 juli was: de dag waarop het nieuwe 8ste verhaal van de Harry Potter serie verscheen. Ik noem mezelf altijd een potterhead, maar ik moet eerlijk toegeven dat ik niet zo goed wist waar het om ging. Ik dacht namelijk dat het enkel om een toneelstuk zou gaan, waar ik waarschijnlijk toch niet heen kon. Fout! Het gaat om een toneelscript van het toneelstuk in boekvorm. Omdat ik bang ben voor spoilers, heb ik nog niet echt een samenvatting opgezocht. Wat ik ervan weet: het verhaal gaat over dezelfde Harry Potter karakters waar we mee zijn opgegroeid, maar dan 19 jaar na het einde van het laatste verhaal (Harry Potter and the Deathly Hallows). Verder zal ik er pas achter komen, wanneer ik er dan eindelijk aan durf te beginnen en ik denk dat dat na het lezen van Blauwe Maandag van Nicci French zal zijn. OntzETTEND SPANNEND!
Lady Midnight van Cassandra Clare
Op instagram werd ik een tijd geleden ondergespamd met foto's van dit boek, die in het voorjaar van 2016 uitkwam. Ik vind zelf de samenvatting op de achterkant en goodreads nogal ingewikkeld. Volgens mij gaat het om Emma Carstairs, een krijgster (wat klinkt dat eigenlijk stom, krijgster) die het op moet nemen tegen de moordenaar van faeries en gewone mensen. Ze heeft daar twee weken de tijd voor. Natuurlijk zitten er in het verhaal ook de nodige romances en geheimen verwerkt die verscheidene mensen op instagram aan het huilen hebben gemaakt. De voorkant van het boek is al ontzettend mooi en ik ben ook heel erg benieuwd naar het verhaal zelf!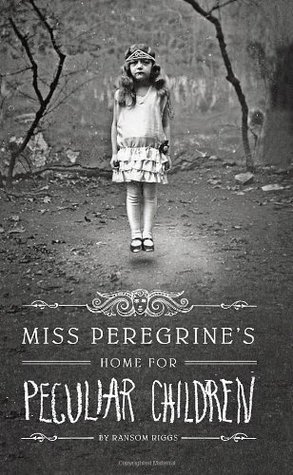 Miss Peregrine's Home for Peculiar Children Ransom Riggs
Kinderen zijn eng. Dat weten we allemaal. Ze zijn al helemaal eng als ze opgesloten zitten in een huis voor 'peculiar children' ergens ver weg op een eiland. Daar komt de 16 jaar oude hoofpersoon, Jacob, ook achter, nadat hij door familieproblemen vertrokken is naar een eiland in de buurt van de Welse kust. Op het eiland ontdekt hij de ruines van Miss Peregrine's Home for Peculiar Children en verkent hij de verlaten gangen en kamers. Brrrrr. Ik heb altijd al een gekke fascinatie gehad voor enge dingen, horror en creepy foto's. Ik denk dus dat dit boek, gevuld met creepy foto's, perfect voor mij zal zijn!
Iene Miene Mutte van M.J. Arlidge
Toen ik het nieuwste boek van J.K. Rowling in mijn winkelmandje op bol.com had liggen, moest ik nog een product van €0,05 toevoegen om alles gratis opgestuurd te kunnen krijgen. Na lang zoeken naar producten van ongeveer €5,-, besloot ik dit boek aan te schaffen. Het is het eerste boek in de serie over inspecteur Helen Grace (gelukkig heb ik het eerste boek gekocht, pfew), die nu wel voor een heel nare zaak komt te staan. Op een dag komt er een meisje, op het randje van de dood, uit het bos gestrompeld. Ze was ontvoerd en er waren de meest verschrikkelijke dingen met haar gedaan. Een paar dagen later komt er opnieuw een geshockeerd slachtoffer gevonden. De slachtoffers worden ontvoerd, en aan het einde krijgen ze een waanzinnig dilemma voorgelegd: iemand doden of uiteindelijk zelf gedood worden.
Na het lezen van In een Donker Donker Bos, ben ik bang voor opnieuw een teleurstelling, maar doordat dit boek van een andere auteur is, durf ik mezelf er wel aan te wagen.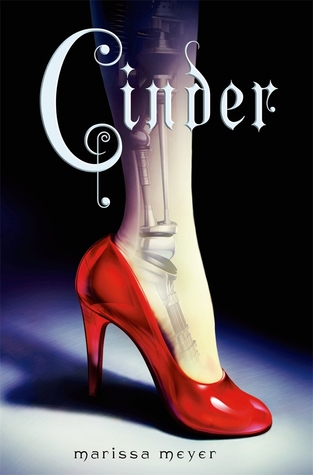 Cinder van Marissa Meyer
Net als Lady Midnight is/was de Lunar Chronicles een enorme hype op instagram. Ook bij dit boek vond ik dat ik het een keer gelezen moest hebben. Gelukkig klinkt de samenvatting ook interessant en het doet me een beetje denken aan een dystopie waar mensen en androids door elkaar leven. Tegelijkertijd is het een hervertelling van het sprookje Assepoester, die iedereen wel kent. De hoofdpersoon is Cinder, een cyborg, die net als Assepoester een vervelende stiefmoeder en stiefzus heeft. Maar dan ontmoet ze prins Kai en haar leven is niet meer wat het altijd geweest is. Opnieuw: ik ben benieuwd!!
Naast deze vijf boeken kwam ik dinsdag ook nog Revival van Stephen King tegen. En omdat mijn book buying ban toen nog niet ingegaan was, heb ik die (voor maar €5,-) bij de andijvie en bananen in ons winkelmandje gelegd. Daarover later misschien meer!